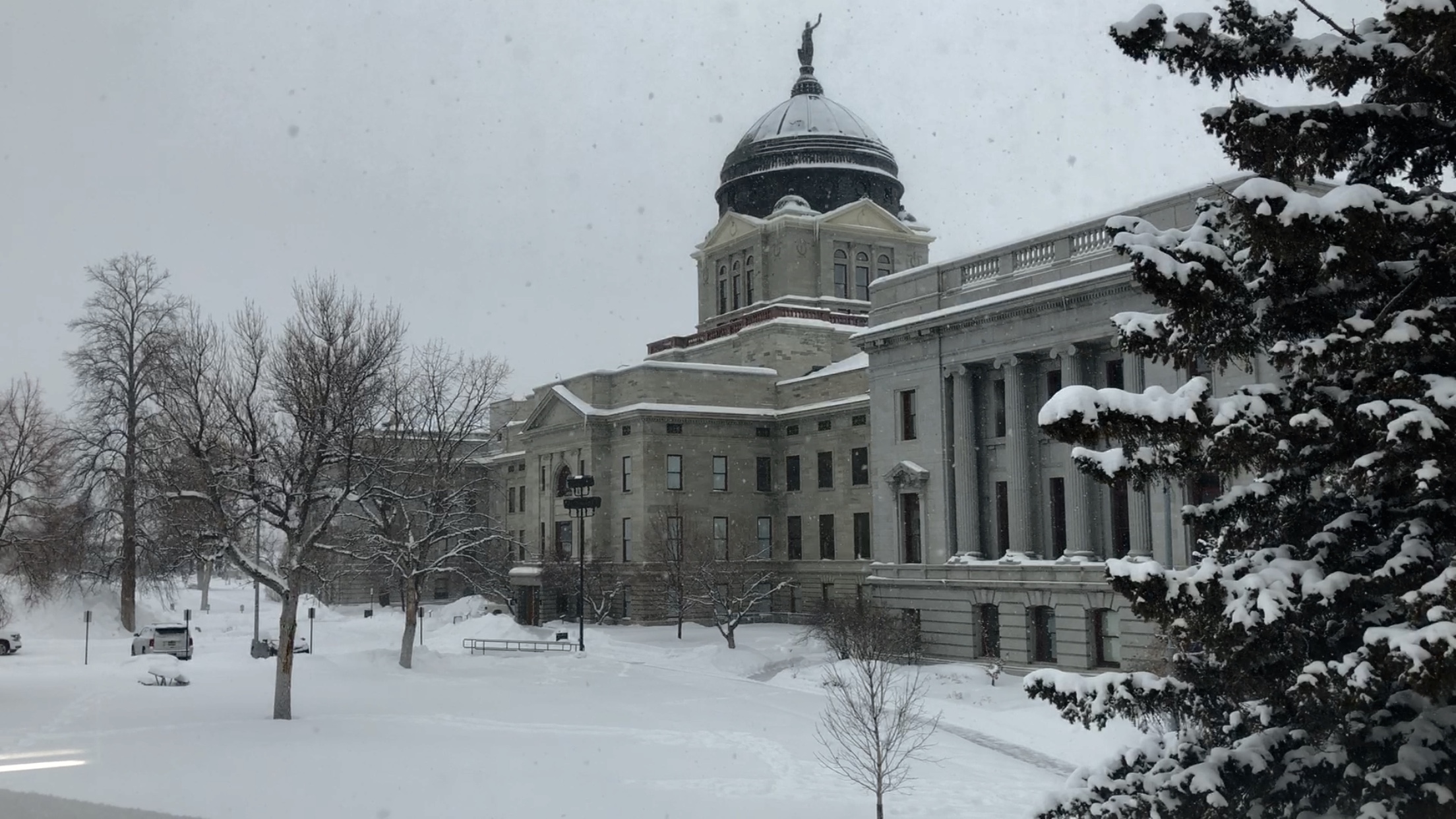 Public safety is GSD's first priority. As such, sidewalks and building entryways are cleared first after a snow event. Employees and the public should use sidewalks and designated crosswalks. GSD does not clear paths through snow berms for mid-block crossings, unless they are crossings designated by the City of Helena. Designated crossings are distinguishable by a crosswalk sign and pavement markings. Employees who cut through a snow berm do so at their own risk. Also, as a reminder, GSD does not have jurisdiction over, or responsibility for, city or State-owned streets.
Plow Safety:

 

Please give plows and snow equipment plenty of room to work. Plows often have limited visibility and operate in adverse conditions. Never walk or drive behind snow removal equipment working in parking lots or on sidewalks.
Overnight Parking:

 

There are several designated "overnight parking" areas. Please make sure vehicles that are parked overnight are in designated overnight areas. Vehicles parked in these overnight spaces allow for General Services to remove snow from parking lots safely and efficiently.
Snow Retention:

 

Around campus you will see designated Snow Retention Areas. These areas are for plows to stack snow. Many of these areas are in the vicinity of storm drains and allow for drainage & runoff. Please delay parking next to these areas until the parking lot is plowed.
Sanding and Ice Melt:

 

General Services will spread sand or ice melt and on steps, sidewalks, and parking lots as needed. Please feel free to use the sand provided at each to entryway if you find an icy patch at an entryway.
General Services is committed to removing snow as safely and efficiently as possible. On heavy snow days priority/busy entryways will be shoveled first followed by entryways with less traffic. Each snowstorm is different, but we will make it to each entryway as soon as possible. As always, we welcome your feedback, and want to thank you for your patience and assistance in helping us keep our Capitol safe and accessible for everyone. For more information, call us at (406) 444-3060.