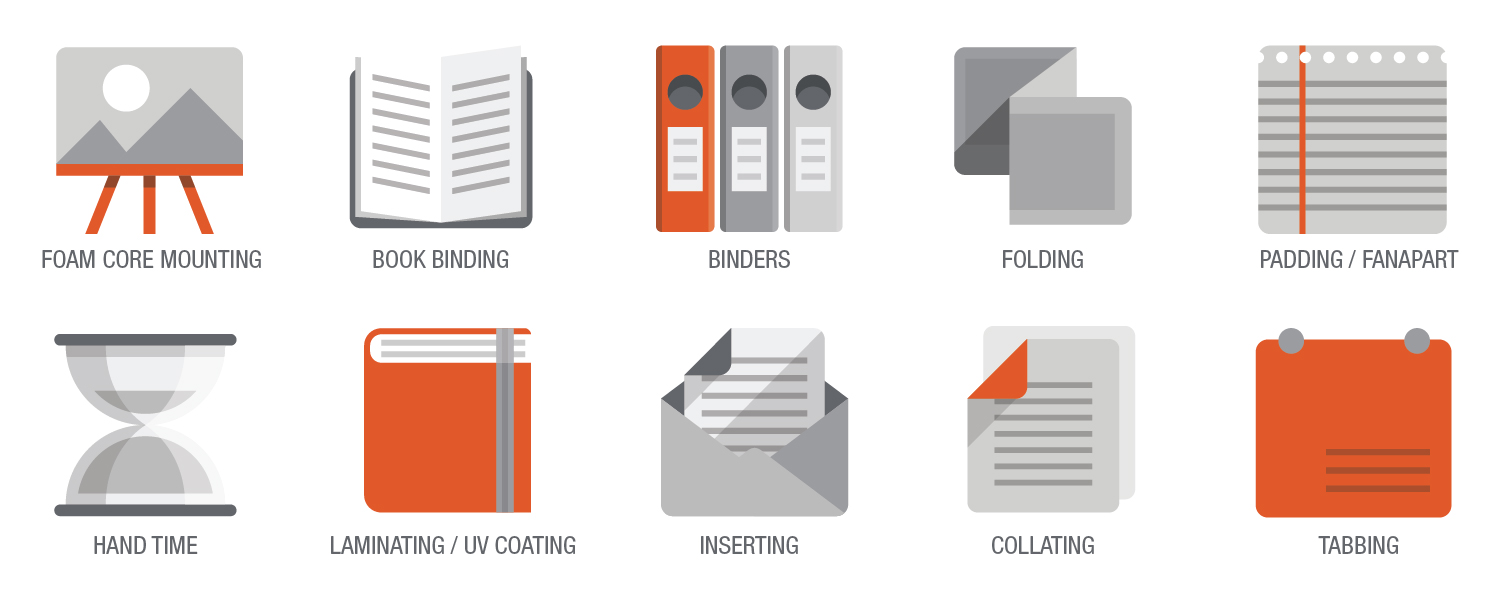 BOOK BINDING
There are several different book binding options. Some are better suited to certain page quantities. Talk to our customer service team when ordering to figure out which style will work best for your project.
We offer spiral, perfect, saddle and tape bound in house. There are other options like side stitch and comb binding that are available through external vendors.
CUT, PERFORATE, FOLD, COLLATE
90% of the print items that are produced in house at Print & Mail require cutting, collating and/or folding.
ie) business cards are cut 10 out of a sheet, coupon books are perforated for tear off, brochures are folded.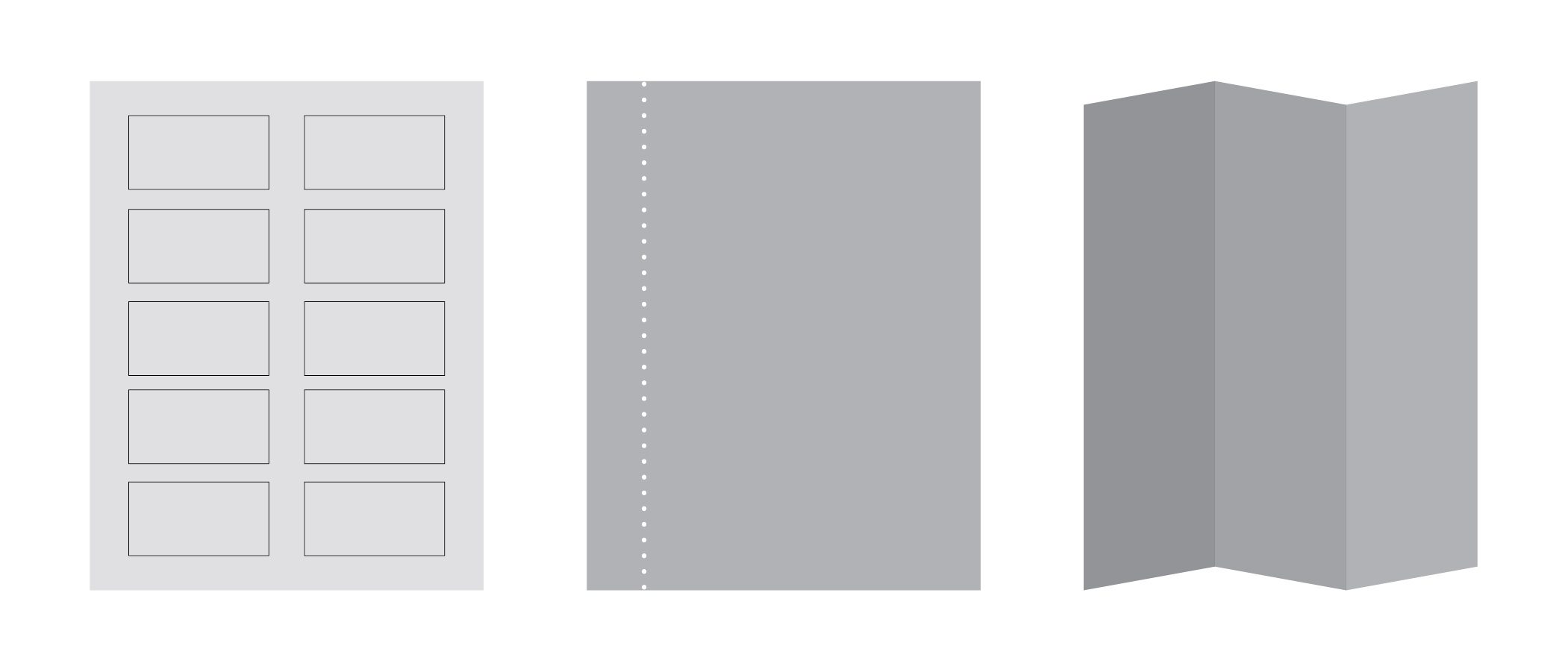 Collating can happen on several of our printers, but is also sometimes done by hand in bindery depending on the project.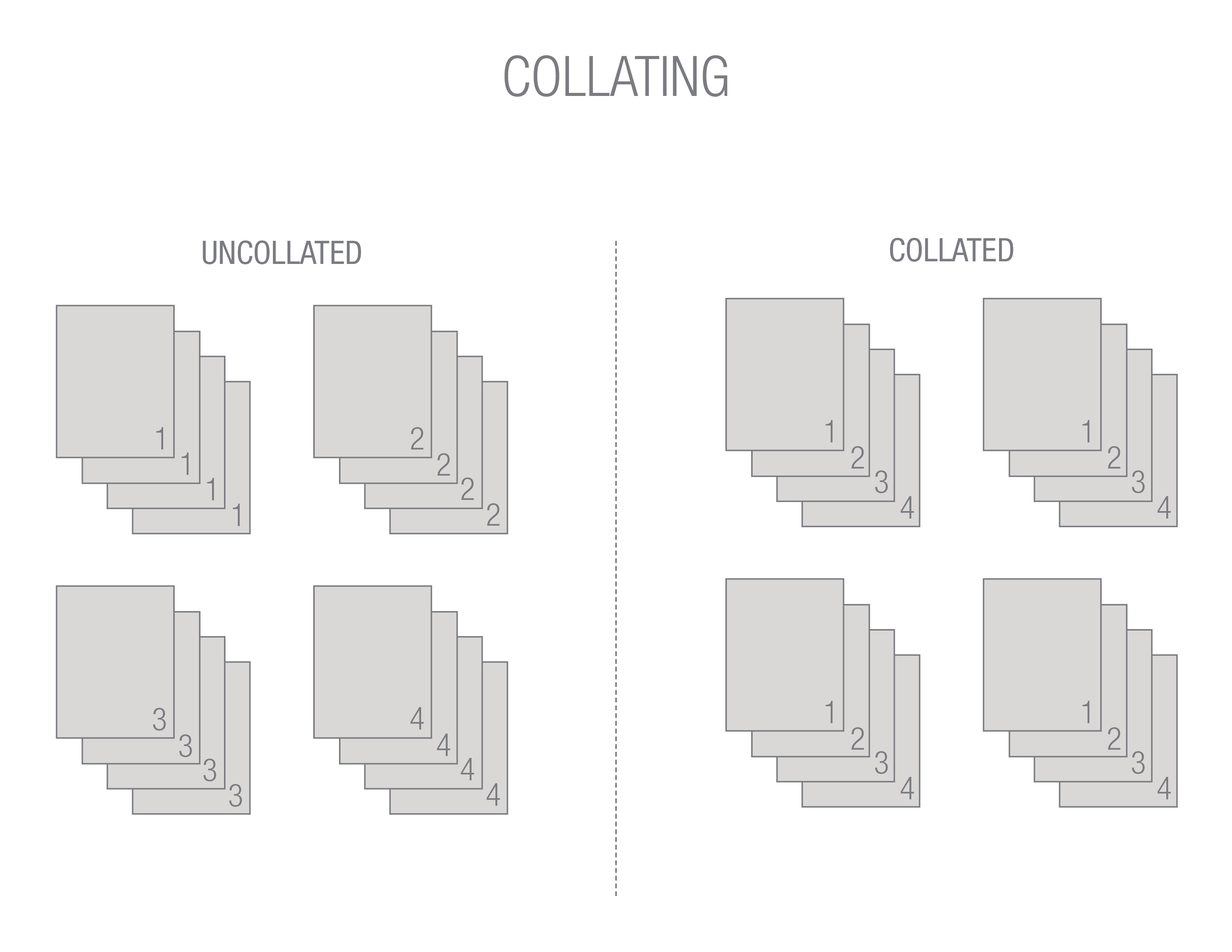 LAMINATE / UV COATING
We can laminate up to 11x17 in house. Anything larger can be done by an external vendor.
UV coating is a very quick way to make your print project more durable. A liquid coat is applied to a certain section of the printed items and then cured by a light. It's used often for ID badges and other items that will have wear and tear when used.
FOAM CORE MOUNTING
We can foam core mount up to 4ft by 8ft. Anything larger can be done by an external vendor. Our standard and suggested poster size id 24x36 inches. This is considered a large presentation board and works great of things like conference materials.
For most of our foam core projects, the printing happens on our wide format printer on a heavy, bright, white, gloss stock. If it's a smaller project under 18x12" there are many more paper options available.
FOLDED & TABBED MAIL
Folding and tabbing for self mailers is a very common and effective way to mail newsletters and postcards.